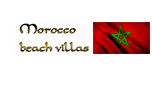 Welcome to Maison Shemar
Welcome to our home by the sea.Just an hour and a half south of Agadir airport , our 3 bedroom beach villa has all the comforts of modern life with exquisite views of the Atlantic ocean.Miles and miles of deserted beaches. This is one location where you set the pace and truly switch off and recharge.
All the comforts.
The villa is equipped with all the comformts that one would expect and more. Wifi internet,50 inch plasma tv, lcd tv to the upstairs suite, freesat satellite system, media centre, comfortable sofas, 2 exercise machines.
Views to die for!
Our 10 x 5 metre infinity pool has the most stunning views over the Atlantic ocean. If beaches are your thing then why not go for a walk.It is possible to walk for miles without seeing another person!
Ocean front bedroom
The pink bedroom is equipped with a double bed, fitted wardrobes and an ensuite bathroom.Ocean front views.
3 bathrooms
3 fully fitted bathrooms with bidets ,2 of which are ensuite. All are tastefully fitted and fully tiled.
bedrooms
The front bedroom is fitted with 2 single beds and fitted wardrobes. Access to the garden via double glazed doors.
Open plan living
The living area is large and open plan.Dining table seats 8. The kitchen is fully equipped.Bar area with seating for 8.
The first floor suite
The first floor suite includes a fully fitted bathroom, walk in wardrobes and dressing area, 2m x 2m bed and lcd tv connected to the main freesat tv system.2 terraces with covered day bed.
Tranquility
Unwind on the terrace.Read a book or have a glass of your favourite wine.The sight and sound of the sea is the perfect backdrop.
Maison Shemar
280 sq metres of living area with a further 800 square metres of landscaped gardens and pool.The view isn't too bad either!
10 x 5 metre pool with infinity edge.Regularly maintained and cleaned by our staff.
.
Speaks for itself!
Tranquility
Maison Shemar will allow you to recharge your batteries. Enjoy your stay. Maid service is included 3 times per week and can be very day for a small notional charge.
Welcome to the beautiful south... 5 star luxurious 3 bedroom beach villa for rent.
The location
Just one hour drive south of Agadir,
Maison Shemar is set in an exclusive private development of 12 properties,at the foot of the Atlas mountains.
Our luxurious, 5 star home is the perfect escape from the stresses of everyday life.
Maison Shemar is a front line beach villa available for rent.Set in an exclusive private development of 12 properties, this stunning,modern property is situated at the foot of the mini Atlas mountains and just 40 metres from the Atlantic ocean with uninterupted sea views.
Set your own pace
Here you set your own pace of life.
We are a refreshing alternative to hotels and our exquisitely designed villa in this beautiful resort will leave you refreshed on your Moroccan holiday.Whether you are after a laid back holiday, some of the world's best windsurfing or a taste of Moroccan culture in a relaxed setting this beautiful villa have more to offer the more discerning holiday maker who wants a Moroccan beach holiday villa to rent.
Relax
We offer a very high standard of accommodation with all the modern day requirements of modern day life including Wifi,media centres and UK freesat tv. The furniture and ornaments were locally and internationally sourced to create a beautiful & luxury feeling. For a relaxing holiday just metres from the Atlantic ocean why not contact us.
If you are looking to hire a car during your stay click here